Eyelash Extensions Have you ever wanted longer or fuller lashes? Well, now you can have them and keep the lashes you have always dreamed of. Our lash stylists know the right type of lashes for you. Did you know that the way that lashes are different for every customer? Let our experienced team help you get and keep the lashes you desire!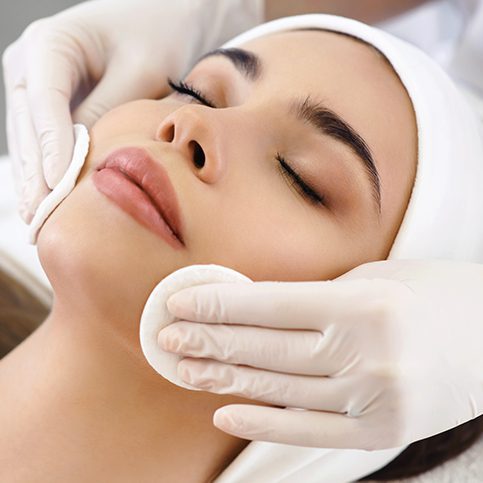 Skin Care Services Get the healthy, glowing skin you desire. Our estheticians use only the highest-quality skincare products and ingredients in our facials and other skincare treatments and can customize a treatment to suit your skin's specific needs. Trilogy Salon & Spa offers many different options for skin care services including Peels, Facials, Eyelash Extensions, Makeup Services as well as Specialty Services. Click here for more information.
Our makeup artists can bring out your best and even show you how to do it yourself. We use top-of-the-line products and start every session with a consultation. Bridal and special occasion services are available.
Our Stylists & Makeup artists can help you enhance or transform your look.